What can I do (Roles Available) ?
---
Where can I work?
Railways Catering
Indian Navy Hospitality Services
Army Institute Catering
Shipping and Cruise Liners
State Tourism Development Corporations
Hospital and Institutional Catering
AirIndia
Hyatt Hotels Corporation
Marriott
Hilton
The Ritz-Carlton Hotels & Resorts
Radisson Blu Hotels
Shangri La Hotels & Resorts
Taj Hotels, Resorts & Palaces
Popups Restaurants
Own bakery
Fine-Dine Restaurant
Hotel and Restaurant
Gastropub
Ice Cream Parlour
Café
Lounge and Bar
---
---
---
What Should I study ?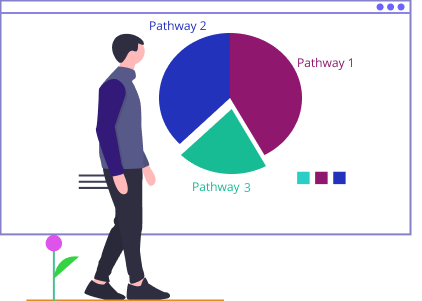 Pathway 1
Class 11-12 in any stream - Associate Degrees or Diploma in Culinary Arts / Hotel Management / Hotel Administration / Hotel & Catering Administration

Pathway 2
Class 11-12 in any stream - Bachelor Degree in Culinary Arts / Hotel Management / Hotel Management & Catering Administration / Hotel & Restaurant Management - Post Graduate Degree in Culinary Arts / Hotel Management

Pathway 3
NA
Top colleges in India and Abroad


---