What can I do (Roles Available) ?
---
Where can I work?
The American Ballet Theatre
Paris Opera Ballet
Menaka Thakker Dance Company
Saeko Ichinohe Dancee Company
Annapurna Indian Dance company
John Brittos Dance Company
Raack Academy of Dance
IMG Artists
KMP Artists
Sunny Arts Management
---
---
---
What Should I study ?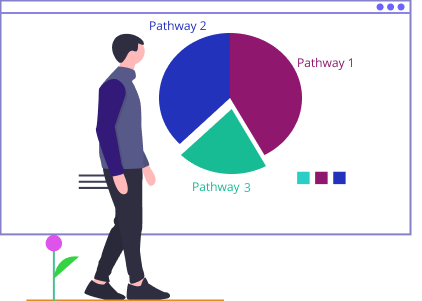 Pathway 1
Class XII in any stream - Bachelors In Arts And Dance/Any Discipline

Pathway 2
Class XII in any stream - Graduation in any field - art time/ full time course in Dance

Pathway 3
Class XII in any stream - Diploma In Dance (Multiple Specialization)
Top colleges in India and Abroad


---