What can I do (Roles Available) ?
---
Where can I work?
National Fisheries Development Board, MPEDA, CMFRI, FSSAI, Coastal Aquaculture Authority of India, Central Marine Fisheries Research Institute, Centre for Marine Living and Ecology, ICAR -CIBA
IntensAquatica, Savitri Aquamonk, Ambrotechs, HydroNeo, Microsynbiotix
Fish breeding, Fish farming, Export business, Trading, Fish food production, Instructor/Trainer
---
---
---
What Should I study ?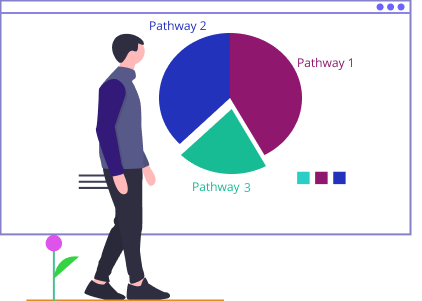 Pathway 1
Class XII with Science Stream with Biology - Bachelors in Fishery Sciences (B.F.Sc.) - Master's in Fishery Sciences (M.F.Sc.)- Ph.D

Pathway 2
Class XII with Science Stream with Biology - B.Sc. (Hons) in Aquaculture or B.Sc. Life Science - MBA - Ph.D

Pathway 3
Class XII with Science Stream with Biology - Bachelors in Fishery Sciences (B.F.Sc.) or B.Sc. (Hons) in Aquaculture - PG Diploma in Fishery Sciences
Top colleges in India and Abroad


---