What can I do (Roles Available) ?
---
Where can I work?
Various Ministries and Departments of Govt of India
State Govts
Pentagram
V Brand Developers
Mind Digital
Krish India Designs
Charlie Smith Designs
Webisdom
Sigmex Technologies
Quick Radius
Verve Logic
Online & Print Publishing Companies
Graphic Design Studios
Advertising companies
IT firms
Web design studios
Game design studios
---
---
---
What Should I study ?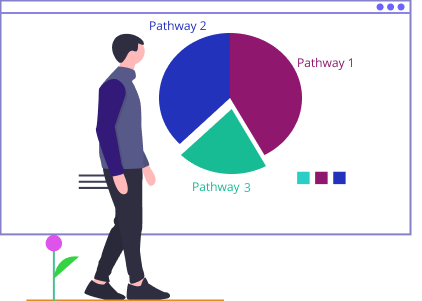 Pathway 1
Class XII in Any Stream - Bachelors in Design (Graphics) - Masters in Design (Graphics)

Pathway 2
Class XII in Any Stream - Diploma in Graphic Design - PG Diploma in Graphic Design

Pathway 3
Class XII in Any Stream - graduation in any discipline - Post Graduate Diploma in Design/Graphic Design
Top colleges in India and Abroad


---