What can I do (Roles Available) ?
---
Where can I work?
Hospital and Institutional Catering
Food Corporation of India (FCI)
Food Safety and Standards Authority of India (FSSAI)
Railways Catering
Indian Navy Hospitality Services
Army Institute Catering
Shipping and Cruise Liners
State Tourism Development Corporations
Air India
Hyatt Hotels Corporation
Marriott
Hilton
The Ritz-Carlton Hotels & Resorts
Radisson Blu Hotels
Shangri La Hotels & Resorts
Taj Hotels, Resorts & Palaces
Hotel Engine
Beekeeper
Holidayme
Oyo
Hosco
AvantStay
Zomato
Trilyo
AirBNB
---
---
---
What Should I study ?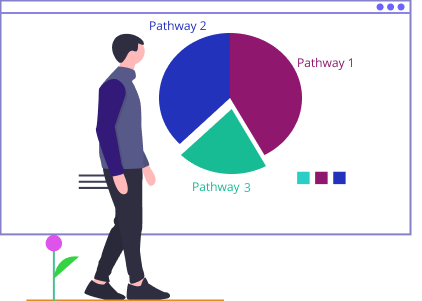 Pathway 1
Class XII in any stream - BSc/BA in Hotel Management/ BBA hospitality - MSc/MBA/MA in Hotel Management

Pathway 2
Class XII in any stream - Diploma in Hotel Management - Diploma/Post Graduation Diploma in Hotel Management

Pathway 3
NA
Top colleges in India and Abroad


---